Proper installation and care is imperative in enjoying your Hallmark Floors for years to come. Follow these simple guides to maintain the integrity of your floors, the Hallmark of your home.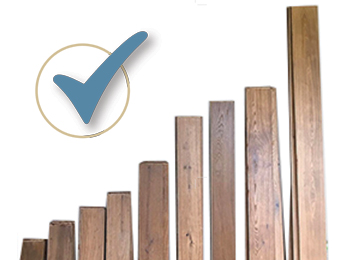 Prior to installation of any flooring, the installer must ensure the job site and sub-floor conditions meet the requirements specified in these instructions. Installation constitutes acceptance.
View Checklist.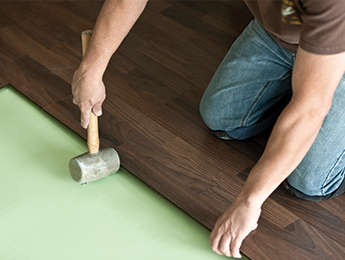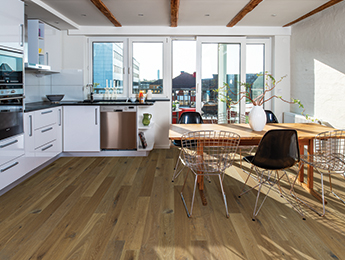 Hallmark Floors' hardwood flooring is an exceptional choice for installation over hydronic radiant heat (warm water). We use only true hardwood veneers and CARB II complaint glues for the center-ply in our engineered floors.
• Radiant Heat Guide
• Radiant Heat FAQ's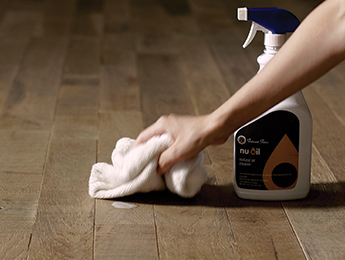 Enjoy your new Hallmark Floors for years to come and keep them looking great with our exclusive cleaning products made specifically for Hallmark Floors. The cleaning products used will vary depending on the Finish of the floors.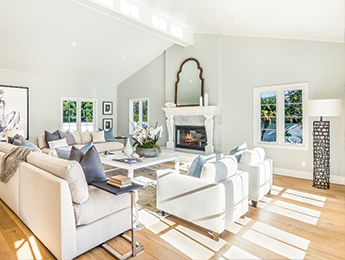 LIGHT EXPOSURE
Changes will occur (patina) when wood is exposed to UV rays from sunlight, florescent, LED, and incandescent bulbs. Window coverings, UV resistant tint, solar screens can minimize but not eliminate this natural occurrence.